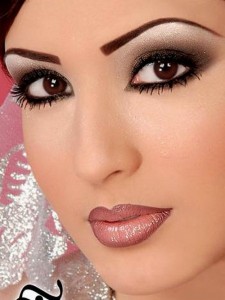 Even though every woman desires to look great with the right make-up tips. However, the only way to hide those blemishes is to apply make-up.
Without the proper knowledge, you are reduced to being as good looking as the make-up that you are using or even worse if you are not well conversed with the application of make-up. It is rare to find a product that is meant for your type of skin and the shape of your face so in most cases, it is really up to the knowledge you have on applying some of these products. In the event that you are think tank is empty on such tips, this is going to be one resource that will change your make-up life.
Your face.
Without a doubt, there is going to be astounding focus on your face. To make sure that you do not have flaws, you have to make sure that you apply the foundation according to the shape of your face. The foundation is a fundamental and being able to apply this in the right way is key. Using the shape of your face as a guideline will ensure that you do not end with an unsymmetrical look.
Get the most out of your eyeliner pencil.
Chances are you stand at the mirror going over the outlines of your eyes over and over again given that most pencil eyeliners have a very faded effect. To make this better heat up the tip of the eyeliner with a lighter or a matchstick. This turns it into a gel making have a better and darker effect without spending as much time.
Make your eyes look bigger.
Have you always wanted to have bigger eyes or does the look go well with your face? There is a pretty simple trick that you can use that will definitely get the look. Simply line the base of your eyebrows on the upper side of the eyelid with a white or black eye pencil. You will be blown away by the results.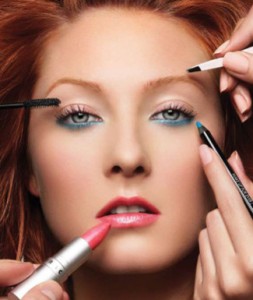 Get curly eye lashes. 
Well, you can have the artificial eyebrows but as usual yours are better if you have the right information. To get a great curly look on your eye lashes, start by heating your eye lash curler with a hair dryer. This has the same effect as using tongs on your hair. It makes the lashes curl easier and better.
Keep your eyeliner from running. 
While the eyeliner does a great job at accentuating your eyes, it can turn messy when it starts running. To avoid this, you can use a brush to coat the under of the eye with some foundation. This not only protects the liner from running but also gives the liner a much cleaner and more appealing look.
With these make up tips, you can be able to get more out of your kit than most people would and hence you are assured of better results from the same product that others might be using. After all knowledge is power.