Browse:
Home
/
Hair Transplant

With advancement in technology, it is now possible to perform hair transplant successfully than before. Long gone are the days when people used to doubt the Hair Transplant procedure. Research and technology have now made the procedure very effective.
Many people suffer from baldness and the hair creams and gels only work for some time and then you are back to your old conditions. Wigs are tedious, hard to maintain are not appropriate for men. For people looking for a permanent solution, hair transplant becomes the only solution for people looking for a permanent solution to their predicament.
Advantages of hair transplant
Permanent solution
People are always looking for a permanent solution that can solve the problem of baldness and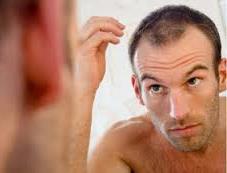 hair transplant procedure is the only solution. There are many hair creams available in the market, but none of them has proved to be successful in the long run.
The disadvantage with hair creams is they have to be used for a long period and the, results are not as effective as you would expect. If you are looking for a permanent solution to your baldness problem the best thing to do is undergo a hair transplant procedure.
Quality of result
The quality of results offered by a hair transplant can never be underestimated. People who opt for this cosmetic surgery procedure are looking for something that will improve their appearance. This is why hair transplant professionals are always looking to come up with quality results.
A hair transplant procedure is aimed at helping clients gain a natural look with their hair transplant. Before undergoing the procedure, you will sit down with your cosmetic surgeon and then give him/her your expectations. The cosmetic surgeon will then try and come up with a procedure that fits your needs.
Improved appearance, confidence and image
A hair transplant is one of the best ways to improve appearance. Baldness is always associated with old age and lack of good grooming. The unfortunate thing is baldness is genetic, and some men may start experiencing baldness as young as in their 20s. To solve the problem of baldness such men are advised to undergo the procedure.
You will be amazed how the procedure improves appearance and gives you a new look. Confidence is also improved after this procedure because you now feel younger and more attractive. Body image is also improved because people always judge based on looks and everyone will agree that people with good hair look better.…
Read Article →