Browse:
Home
/
looking good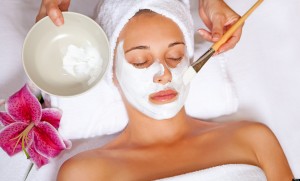 Looking gorgeous is fun because it gives you the confidence to walk in public or meet new people. To look smart from head to toe, however, entails knowing the ultimate beauty ideas and using them appropriately, they include:
1) Hair
Long hair looks beautiful when it's lustrous and thick. We all feel overwhelmed trying to keep it in shape, but it's an easy task. Wash your hair and scalp regularly to open the pores for maximum air circulation. Make sure to apply moisturizer on a regular basis to keep hair soft and easy to comb. Use Hair styles that apply the least tension on hair. Use natural or home made products such as avocado to treat your hair.
2) Face
Regardless of the type of your skin, you need to give it proper attention otherwise it may crack, form wrinkles or develop acne. Wash your face every day before bed time and leave it unattended until morning to ensure that it revitalizes on its own. When you do this for just a few days, you'll realize how beautiful your skin has transformed. Use mild facial products only to avoid breakouts or burns. Learn ways to make use of fruits and seeds at home to clean your face externally.
3) Lips
Some people have a problem of cracked lips no matter how regularly they apply a moisturizer. Such people should increase their intake of vitamin C, either by taking supplements or drinking lemon juice. Use the right shade of lipstick or lip gloss for your skin tone.
4) Nails
Keep your nails short and beautiful. While some people love long nails, such nails can be a breed zone for germs and viruses and therefore a health hazard. Soak your fingers and toes in water to soften your nails before trimming. The best time to trim your nails is immediately after showering. Never bite your nails because teeth aren't sharp enough to create smooth lines, use a relatively new nail cutter. Use beautiful makeup for nails, such as shinny nail gloss – to protect your nails from scratching, or a colorful nail polish for stunning nails.
5) Eyelash
Eyelash extension is an upcoming trend in spas. Eyelash extensions boost the look of natural eyelash to big extent. Use medical grade eyelash extensions because they come with mild products for your skin. A full set eyelash extension can be put in place in 2-3 hours depending on the quantity of eyelash extensions.…
Read Article →